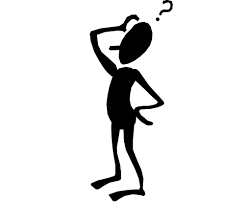 In its previous incarnation, my writing business was known as Classy Copy. This frequently presented problems, especially on the phone.
"Did you say, 'Classy Coffee?'"
"No, 'Copy.'"
"Oh."
Pause.
"So you make copies?"
It turned out that aside from people in marketing or fans of classic screwball comedies involving newsrooms (I'm looking at you, His Girl Friday), nobody knew that copy was another term for content, i.e. articles, stories, and the written word.
In this case, the confusion was minor and easy to clear up. Other misconceptions, however, can involve more important issues and provide golden opportunities for blog posts, especially if they're prevalent among your clients. Explaining why something commonly understood about your business is incorrect and providing accurate information instead is a way to provide value and heighten your business profile.
Here are a few examples from actual blogs written by yours truly. Each of these went on to explain in more depth what the company actually does or what clients need to know.
Landscaping is more than Hedge Trimming
Olympia business AJB Landscaping and Fence found that many clients mistakenly believed that their focus was on manicuring lawns and trimming hedges – you know, landscaping. Actually, they do landscape construction such as concrete, irrigation systems, and structural components like retaining walls, paver patios and fire pits. "Most people think we're in the maintenance side, but we're in the construction side," says owner Aaron Borden.
Radiologists Do More Than Look at Pictures All Day
Throw the term 'interventional radiology' into a casual conversation and you'll likely leave your audience scratching their head. Most people think of radiologists as specialists who interpret images such as MRIs and CT scans. They might be surprised to learn that Interventional Radiologists treat patients on a regular basis.
Dr. Keith Chan and his colleagues at TRA Medical Imaging perform multiple complex procedures every week, many of which didn't even exist a decade ago. "We do a lot of specialized surgery," Chan says. "This is a constantly evolving field and some of the biggest changes are in the world of interventional oncology." Interventional radiology (IR) is involved in different forms of cancer starting at the diagnostic stage but continuing all the way through hospice in some cases.
Black Mold Doesn't Mean the End is Near
No one wants to find black mold growing in their home but jumping to the worst possible conclusion doesn't help. The staff at Green Home Solutions found that educating their clients was an important part of the job. "A lot of them think that all mold is deadly, and everyone reacts to it the same way," says serviceman Eddie Odoms. "They see black and they think it's the worst, but mold comes in all kinds of colors and everybody's immune system is different so one person might have a reaction to it, but another might not."
You get the idea. All these stories used misconceptions as the basis for the central story and took the opportunity to provide correct information, educate their audience and position themselves as the experts.
If you think about your business, as much as you love, honor and appreciate your clients, do some of them have the wrong end of the stick? If so, you have your next blog topic. Happy Writing!
p.s. If you are interested in learning more about landscaping, interventional radiology or black mold, here are links to those actual posts:
AJB Landscaping & Fence Makes Backyards (and Front Yards!) Better
Interventional Radiologists are at the Cutting Edge of Life-saving Medical Care
Misunderstanding Mold: Green Home Solutions Explains Common Errors Clients Make